A $0 degree. And not just for scholarship recipients.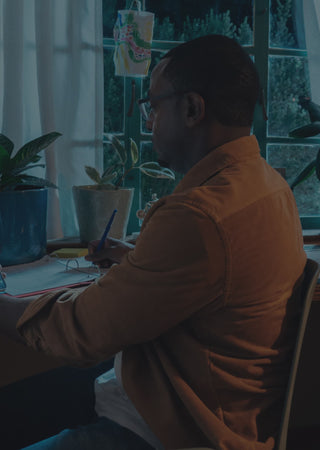 Degree features
Format
100% Online
Approximate length
2 years

Textbooks and fees
$0
Commuting costs
$0
Think you can't afford college? Think again.
For years, federal Pell Grants have helped students pay for their degree. There's just one problem: college costs have skyrocketed while grant amounts have stagnated. That's left college out of reach for generations of students.
Not anymore. That's why Outlier.org partnered with Golden Gate University (GGU) to create Degrees+. Finally, you can get a high-quality degree at no cost to you with tuition that's purposefully priced to maximize financial aid and education benefits. In fact, for 56% of Americans, Degrees+ tuition could be fully funded by Pell Grants alone.*
The best part? Everything's included. No hidden fees. No expensive textbooks. Just the education you deserve—without the nonsense.
In as little as 19 months, you can earn your associate degree and a job-ready certificate to level up your career. Plus, it's designed to fit your busy life with 100% online courses available 24/7.
* Source: NCES IPEDS, Student Financial Aid 2020-21
Ways to get your degree fully funded:
Start with a ridiculously affordable program like Degrees+. Then...
Apply for the Outlier.org x Golden Gate University Full Ride Scholarship
Apply for federal financial aid
Take advantage of employer benefits
Use your military benefits
See if qualify
All-inclusive. Totally transparent.
No

No textbooks to buy

No

No tech or lab fees

No

No subscriptions

No

No hidden fees
Find your degree
Choose from 3 programs in popular majors to achieve your academic and career goals.
Built-in Career Certificates
Develop in-demand skills that you can put to work. With each associate degree, you'll also earn a career certificate of your choice within your first year— to help you land your dream job sooner.
Project Management

Discover how to manage projects efficiently and effectively, using traditional and agile methods.

$73,000+ Median salary in project management

Source: Burning Glass

Cybersecurity Fundamentals

Build your foundation in global cybersecurity and learn how to use IBM software to solve complex security problems.

$102,000+ Median pay for info security analysts

Source: Bureau of Labor Statistics

Front-End Development

Learn how to build beautiful websites as a career, from coding interactive pages and creating page layouts to preparing for technical interviews.

$104,000+ Average salary for front-end developer jobs

Source: Glassdoor

Back-End Development

Learn in-demand programming skills, like Python Syntax and MySQL, and how to confidently use code to solve problems.

$119,000+ Average salary in back-end developer jobs

Source: Glassdoor

IT Support

Learn the foundations of networking and operating systems or how to solve problems using code.

$52,000+ Median salary in IT support

Source: Burning Glass

Sales Operations

Learn the fundamentals of Customer Relationship Management and how to effectively leverage data through reports and dashboards.

$72,000+ Average salary for sales operations specialists

Source: Glassdoor

Data Analytics

Learn job-ready skills that are in demand, like how to analyze and process data to gain key business insights.

$74,000+ Median salary in data analytics

Source: Burning Glass

Sales Representative

Learn how to generate and nurture leads, then analyze the effectiveness of your sales tactics and customer service with data reporting.

$66,000+ Average salary for sales representatives

Source: Glassdoor

UX Design

Learn the foundations of UX design, including empathizing with users, building wireframes and prototypes, and conducting research to test your designs.

$92,000+ Median salary in UX design

Source: Burning Glass

Social Media Marketing

Learn how to grow an engaging social community and run effective advertising across all the major social media platforms.

$50,000+ Average salary in social media marketing

Source: Glassdoor

Digital Marketing & E-Commerce

Learn to manage digital marketing campaigns, attract and engage customers, and sell products online.

$51,000+ Median salary in digital marketing and
e-commerce
Source: Burning Glass

Bookkeeping

Learn how to work through the phases of the accounting cycle to produce financial statements that inform key business decisions.

$41,000+ Median salary in bookkeeping

Source: Glassdoor

Apply for financial aid
Fill out the Free Application for Federal Student Aid (FAFSA) to figure out if you qualify for federal student aid, including grants and loans. With all-inclusive tuition that's truly affordable, your financial aid goes further with Degrees+.
how to apply for fafsa
Your degree is closer than you think
Employer Benefits

Many employers, including Amazon and Target, offer education benefits that could fully fund your degree at $0 cost to you. Don't leave money sitting on the table—check with your employer.

Transfer Credits

Pick up where you left off. Transfer in up to 45 credits from previous education, military, or work experience. We make it easy.

Military Benefits

Veterans and military families are eligible for many college tuition benefits—to start, GGU offers 12 credits for military experience. Visit the GI Bill® Website or call 1-888-442-4551 to see if you qualify.
Frequently asked questions
To be eligible for the Outlier.org x Golden Gate University Full Ride Scholarship, you must:

Be a current Degrees+ student or a Degrees+ applicant
Submit your application to the Degrees+ program by July 31, 2023
Demonstrate financial need, academic merit, commitment, and persistence via your Degrees+ application
Meet eligibility requirements for the Degrees+ program

Terms and conditions apply.

Simply submit the short form at the top of this page, and complete your Degrees+ application. That's it!

Outlier.org is offering a full-tuition scholarship to one Degrees+ applicant or student based on merit, need, and how they best demonstrate persistence and commitment.

All applicants are considered equally without regard to financial aid eligibility or status in the Degrees+ program.

Yes, we're serious about seriously affordable education. That's why Degrees+ is purposefully priced at just $4,470/year. With tuition this low, it opens up 3 paths to fully funded college:

1. Federal financial aid (including Pell Grants available to those who qualify)
2. Employer education benefits (including Guild and Amazon Career Choice)
3. Military education benefits (including the GI Bill and Yellow Ribbon Program)

If you're eligible for any of these benefits, you could earn your degree through Degrees+ and pay $0 out of pocket.

Plus, Degrees+ tuition includes everything you need. No textbooks. No hidden fees. No nonsense. Because we believe the true cost of college should be transparent and planning for college should be simple.

So far, we've saved our students millions of dollars in tuition fees. Let's see how much we can save you!

Yes, we encourage all students to file the FAFSA. Even if you don't think you'll qualify, there's no harm in trying. Find out how.

We *strongly* encourage you to submit the FAFSA before or while you apply to guarantee that GGU receives it in time. You can expect a response to your application within 10 days, so don't wait to fill it out. Learn more.

Golden Gate University's school code is 001205. This will ensure GGU receives your application for financial aid.

We proudly welcome international students into our programs. Unfortunately, they're not eligible for financial aid.

We offer 3 associate degree programs in popular majors: Applied Computing (AS), Business Administration (AA), and Liberal Studies (AA). Learn more about each program here.