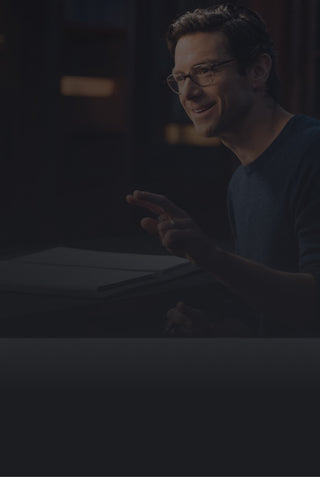 Dual Enrollment for High Schools
Award-winning online college courses. Unprecedented high school success rates. Plus, offer students valuable career training with groundbreaking new credit-bearing professional certificate courses from top tech companies like Google, Meta, and Salesforce. (Did we just invent Triple Enrollment?)
By providing your email address and phone #, you are agreeing to our Terms and Conditions, Privacy Policy, and to receiving program-related information via email, phone and text. Unsubscribe from texts any time by replying "STOP". Standard text message rates apply.
Now your personal details
By providing your email address and phone #, you are agreeing to our Terms and Conditions, Privacy Policy, and to receiving program-related information via email, phone and text. Unsubscribe from texts any time by replying "STOP". Standard text message rates apply.
Thank you for your interest.
We'll be in touch soon.
Features
Quality
Cinematic lectures with world-class instructors from MIT, Yale, even NASA
Flexibility
Asynchronous, 39-week cohorts with robust community + top-notch support that allows for flexible staffing & scheduling models
Outcomes
Completion and pass rates on par with on-campus national averages
Dual Enrollment for High Schools Nationwide
We get it. It's harder than ever to staff qualified teachers, monitor student progress at local colleges, and manage the logistics of scheduling dual-enrollment courses. With Outlier.org's best-in-class dual enrollment programs, you can set your students up for future success—without all the stress.
Designed for both students and administrators
| Limits of AP/Dual enrollment | |
| --- | --- |
| Class capacity + course catalog constraints | Unlimited enrollment (with no minimums or maximums) so you can offer more college-level courses worth actual college credits. |
| Scheduling + logistical challenges | Asynchronous, 39-week courses designed to fit your academic calendar, so students can learn during any class period, with any teacher. |
| Limited academic monitoring/support + tutoring | Dedicated Student Success team, academic support from experts in all courses, plus unlimited on-demand tutoring in all math + writing courses. |
Best-in-Class College Courses
16 introductory college courses with credit from the University of Pittsburgh, a top 50 global school (US News & World Report, 2022 Global School Rankings)
Professional certificates to give your students a leg up
5 professional certificates with college credit from Golden Gate University, which has a 120-year track record of preparing students for career success.
Data Analytics

Learn job-ready skills that are in demand, like how to analyze and process data to gain key business insights.

$74,000+ Median salary in data analytics

Source: Burning Glass

Sales Representative

Learn how to generate and nurture leads, then analyze the effectiveness of your sales tactics and customer service with data reporting.

$66,000+ Average salary for sales representatives

Source: Glassdoor

UX Design

Learn the foundations of UX design, including empathizing with users, building wireframes and prototypes, and conducting research to test your designs.

$92,000+ Median salary in UX design

Source: Burning Glass

Social Media Marketing

Learn how to grow an engaging social community and run effective advertising across all the major social media platforms.

$50,000+ Average salary in social media marketing

Source: Glassdoor

Bookkeeping

Learn how to work through the phases of the accounting cycle to produce financial statements that inform key business decisions.

$41,000+ Median salary in bookkeeping

Source: Glassdoor
Dave Levin, Co-founder, Kipp Public Charter Schools

"Outlier courses offer students an unmatched quality of learning experience, diversity of catalog, and the flexibility we need to incorporate them into the college prep programs at our high schools.

Sarah Cherry-Rice, Executive Director, Digital Ready Boston

"Digital Ready Boston students have benefited tremendously from Outlier courses as part of our mission to equip Boston Public School students to join the local tech economy.

Moses Ojeda, Principal of Thomas A. Edison CTE High School

"This provides high school students with a unique opportunity to gain job-relevant skills and college credit simultaneously. It's an innovative model that we look forward to bringing to our students.