Everyone deserves a college education. That includes you.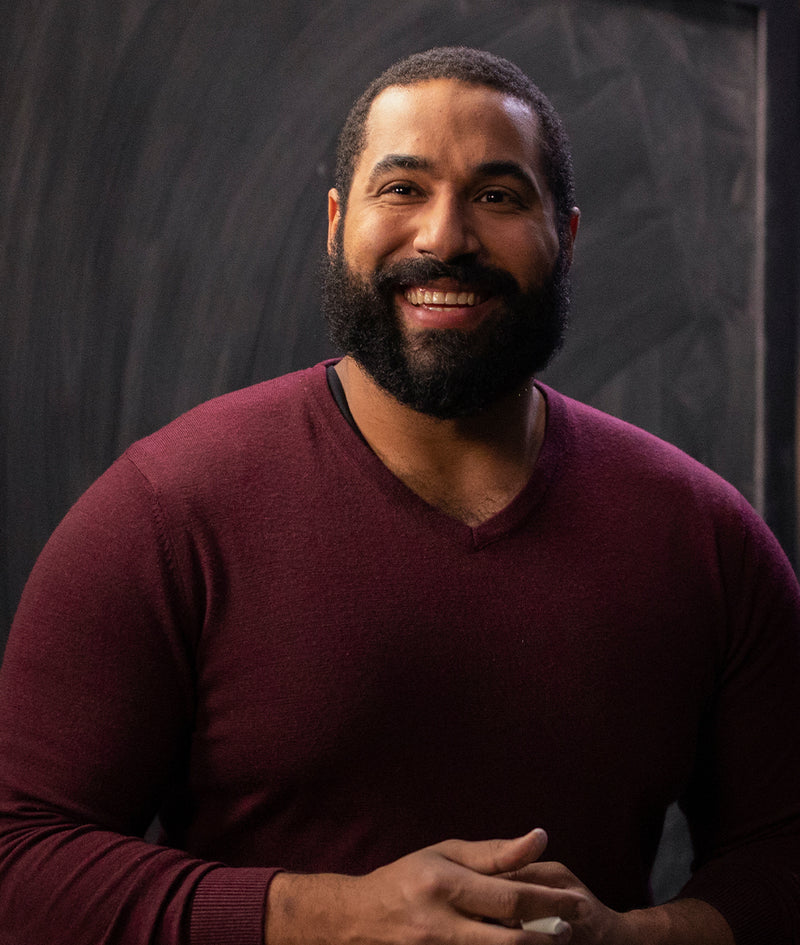 Our instructors

Accredited college degree
Earn an associate degree from Golden Gate University. Designed to get you career-ready, or simply save you money towards a bachelor's.

Certificate included
Boost your resume with job-ready certification. Learn in-demand skills from top companies like Google, Meta, and Salesforce.
Fall in love with online learning
Top-rated instructors. Fun and flexible courses. And personalized support. All for 50% less than the average US college tuition. (Source: NCES)
Get started
Degrees

Achieve your academic and career goals with an accredited associate degree
Get career-ready with fully funded, all-inclusive tuition
| Institution | Annual Cost | Annual Cost with full Pell Grant* | Professional Certificate |
| --- | --- | --- | --- |
| | $6,370 | $0 | From top companies like Google |
| Arizona State University Online | $16,830 | $9,435 | |
| Penn State World Campus | $15,054 | $7,659 | |
| Southern New Hampshire University | $9,900 | $2,505 | |
Courses & Certificates
Cinematic courses and certificate programs taught by the world's most engaging instructors.
Hear from our students
Jacqueline W.

"LOVE LOVE LOVE. I've taken a lot of online courses over the years and [this] blows them all away—in design, teachers, production, content, and facilitating learning."

Taija P.

"I never thought I'd like an online class this much. I never expected to be so engaged, so thoroughly interested in everything I was learning, and to be excited about doing an online class."

Elliot P.

"The staff was amazing! Not only knowledgeable but very friendly and super supportive. I felt the same level of rapport with them as though I was attending physical classes and seeing each of them every day."
Frequently Asked Questions
Unlike most things that sound too good to be true, this is for real. Students can save more than  50% on their college education with Outlier. For students enrolled in a Degrees+ program,  courses start at $199 per credit. With tuition over 50% less than the the average US school, Degrees+ maximizes students' financial aid and education benefits. In fact, 1 in 2 Americans could get their associate degree fully funded by Pell Grants alone (Source: NCES IPEDS, Student Financial Aid 2020-21).

Students can transfer their credits to the school of their choice and save over $20,000 on their way to a bachelor's degree vs. the national average 4-year tuition. (Source: IES/NCES Digest 2021 Table 330.10)

Or students can opt to take one course at a time at $199 per college credit.

Our team has been working tirelessly to build a product that will make world-class education more equitable and more accessible, and change the way people define excellent education.

For Degrees+, all US students age 13 or older with at least a high school diploma, GED, or equivalent are eligible to apply, except for residents of: Alabama, Arkansas, D.C., Delaware, Georgia, Maryland, Minnesota, New Mexico, Rhode Island, Wisconsin, US Commonwealths (Puerto Rico, Upper Mariana Islands), and US Territories (Guam, American Samoa, US Virgin Islands). We also proudly welcome international students (with TOEFL or equivalent)

For our courses and certificates, you must be 13 or older and willing to commit yourself academically to enroll.

Students in any of our programs should be ready for the academic rigor of college-level coursework. Be sure to pick the right program for your ability, time commitment, and long-term goals. Our enrollment counselors are here to help.

Yes, you'll be able to complete courses anywhere in the universe with Wi-Fi and a laptop or desktop computer. (You can stream lectures in our iPhone app, but you'll need a computer to complete the rest of your courses.) A full list of technical requirements is available in Outlier's Help Center.

Tutoring sessions and office hours will be scheduled to maximize compatibility with students' schedules and availability. Exams and writing assignments (when applicable) are each open within a set window of time (usually several days for assignments, and 1 whole week for exams); however, all other course materials are available to you from the time the course opens through the end of the final exam window.

We work with trusted partners to ensure you get real, accredited credit for the courses and degree programs you take with us. Plus, we offer support in transferring credits to your next institution if you'd like. Outlier-earned college credits have successfully transferred to hundreds of institutions, including Harvard, NYU, and many more.

For courses taken as part of a Degrees+ program, you'll receive 4 credits per course from Golden Gate University, among the top 10% highest quality colleges in the US and accredited by the Western Association of Schools and Colleges (Source: College Factual).

If you take individual courses through Outlier, you'll receive 3 credits per course from the University of Pittsburgh, a top 50 US institution accredited by the Middle States Commission on Higher Education.

Yes, we proudly welcome international students from most countries, subject to certain limited restrictions under US trade law. Unfortunately, they're not eligible for financial aid.

If you have a request for reasonable disability accommodations, contact support@outlier.org. Please include specifics regarding the accommodation you are seeking. Additionally, if you have a disability accommodations letter, you may send that to us as well.

Outlier's mission is to increase access to education, and we're committed to ensuring that learners with accessibility needs have equal opportunity to succeed in our courses.

It means that you'll earn an accredited associate degree PLUS a professional certificate from a top company—2 credentials for less than ½  the cost of the average US college tuition. (Source: NCES)

While Outlier's sole founding vision is to drive massive social impact by tackling education accessibility and student debt, we are indeed a for-profit, venture-backed company. This is by design: while founding Outlier, after a ton of research and discussions with foundations, it became clear to our team that developing a market-based solution (rather than relying on charity) to increase educational access is actually a faster and more durable solution for an urgent and tenacious social problem.

For organizations focused on improving education, self-sufficiency matters, and here's one big reason why: non-profit donations have a tendency to dry up during economic downturns, which is precisely when society needs to increase access to education to invest in a more prosperous future.

That said, it's important that we acknowledge that in the world of higher-ed, the term "for-profit" carries with it additional baggage: many "For-profit Colleges" of yesteryear took advantage of their students with little regard for their actual education and success. This was a dark chapter in the history of higher-ed, and very much contributed to the problem we're working so hard to solve.

Outlier's goal is student-centric and aimed at access, not profit, and solving such a massive societal problem will certainly generate plenty of value. You can see this ethos in action in initiatives like Outlier's purposefully low pricing, and unprecedented-in-higher-education refund policy: our individual courses are free if a student does all the work and still doesn't pass—that's our failure, and students shouldn't pay for that. We're putting our money where our mouth is.

TLDR: Yes, we're for-profit, because we believe it is the faster and most sustainable way to make the biggest social impact.

When you are curious about an organization's intentions, whether for-profit or non-profit, the easiest way to see their intentions is by their actions. We invite you to judge us by our actions.


Early on in the process of designing Outlier, we found that many students use their laptops late at night, and don't feel like staring into a lightbulb. Too much white in the background of videos and active learning would be fatiguing and unpleasant. We also think it's pretty neat that we decided to do this before Apple shifted everything to dark mode.